Home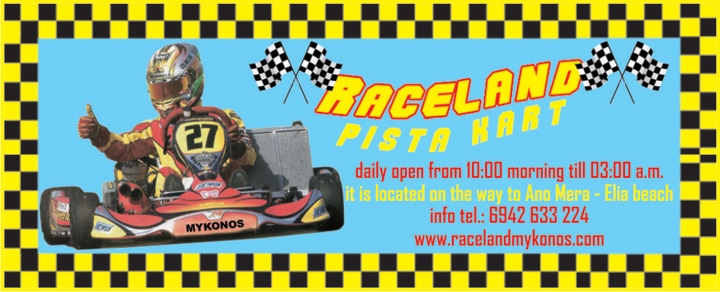 A beautiful environment was created to become hangouts for those who love the small but fast card. Want to test your abilities and upload your adrenaline pumping ? On Go Kart "RACELAND" you are given the opportunity for education and acquire more experience in driving with supervision and guidance of experienced people in the field, where one can learn to leads simply, sooner or later . The go-Cart has a timer , post baby, mini, four-stroke 270cc, four-stroke 400cc and 125cc two-strokes and is aimed at all ages irrespective of gender than 5 years old up to those who still feel young !  Entertainment, knowledge and simultaneously game awaits you in go-Kart «RACELAND» where you will have the opportunity to test your abilities in driving.
OPEN DAILY FROM 10:00 MORNING TILL 03:00 a.m.
Waiting room with coffee bar where you can enjoy your coffee or refreshment.